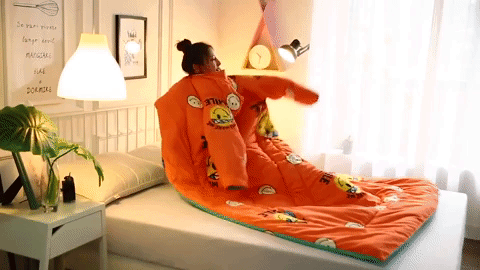 Comfortable, cozy, warm quilt blanket with sleeves. It zips up to keep you warm and snug. Winter is here and we don't judge if you want to stay inside a little longer and maybe binge watch your favorite movies or be able to still work on your laptop or phone!
Perfect for when it's cold and you don't want to get out of your warm bed. Cuddle up with this blanket that doubles as a bedding comforter.
Choose the perfect pattern that matches your personality and style.
Great for kids and adults 
One Size Fits All